Our Facilities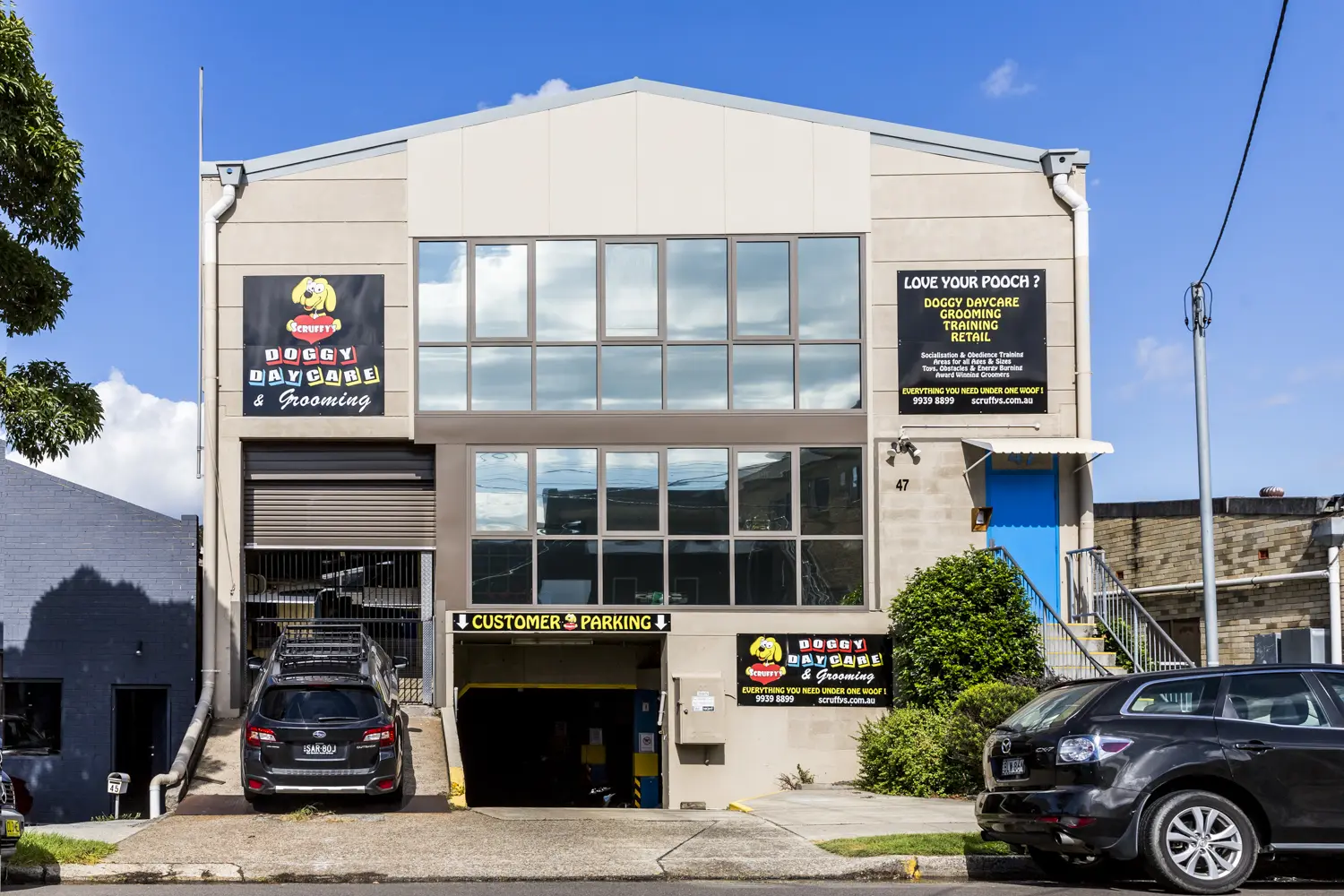 Our Centre
We are located at 47 Winbourne Road, Brookvale. Just two-hundred metres east from the roundabout of Mitchell Rd and Winbourne Rd. Traveling east (towards Harbord Rd) go through the roundabout and you can't miss our signed building on the right (a few doors past Clark Rubber).
Parking: We have an underground customer carpark. Take the down ramp from Winbourne Rd, walk back up the ramp and our front entrance is up a short set of stairs. Please do not park on our driveway or our neighbour's driveways to drop off your dog. This causes other cars trying to enter the carpark to get stuck on busy Winbourne Rd. We thankyou for your understanding and patience.
For safety reasons all dogs must be on a lead in reception.
---
Our Reception Area
Our reception area is warm and inviting. We have a retail area as well as a community notice board.
For health and safety reasons our human customers are not allowed into the daycare however we have a very popular viewing area in reception from which you can view the whole centre as well as seeing dogs play.
Please note that reception is unattended between 10 and 3pm to allow us to work and play with the dogs and to keep the areas clean. However just ring the doorbell and we will be with you in a few moments. Please drop in anytime with your dog to have a chat with the staff.
---
Our Daycare Area
Our daycare area is specially designed with all dogs in mind. The four play areas all have removable fences allowing us to separate dogs into smaller groups of similar size, energy and temperament.
We have areas for puppies, teenagers, adults and seniors and can cater for all types of personality including the energetic or those who want a quieter day. Water bowls are constantly refreshed and dogs have access to beds and blankets if they want time out.

---
Our Grooming Room
Our grooming room is all open plan. With warm hydrobaths, purpose built drying tables and flexible grooming stations your dog's grooming process can be enjoyable and stress free.
Dogs can relax in the cosy beds or play in the grooming play area once their grooming has finished.

All images on this page © Missy & Me photography