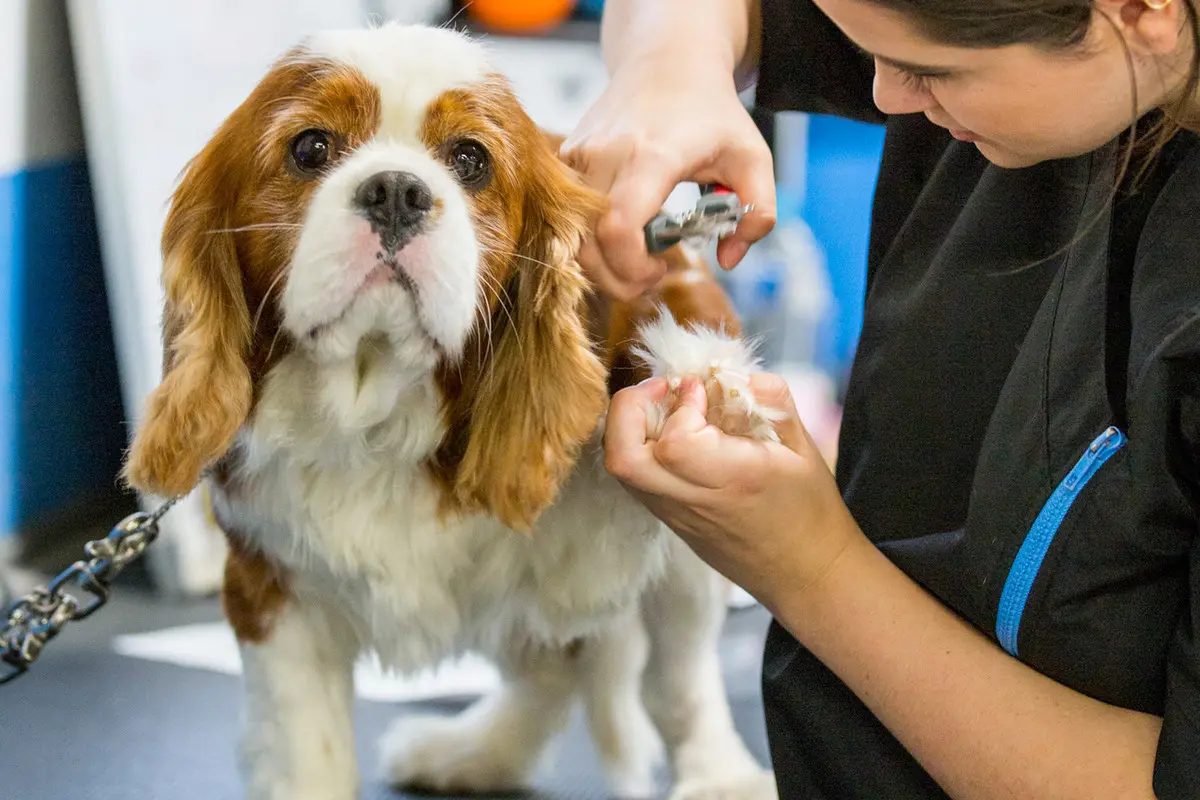 We recommend starting at around 16 weeks of age. Pups first grooming appointment should be a positive introduction for the puppy and the owner to the world of grooming.
Puppy needs to experience the bath, blow drying, nail clipping and basic trimming just around the face and feet. We don't recommend a full clip on your pup's first groom. A wash and tidy takes less time and so pup is having to stand still for less time. This process involves a bath, a gentle drying experience, and some basic trimming as well as the all-important nail clip. After the bath we get them used to the sound of the blower which is used to eliminate excess water from the coat. Pup will then sit under a stand-up dryer for a short time. The washer/bather will then fluff dry them and trim their nails. On to the groomer for a tidy up of their feet, face, and bottom. This is about all they can handle. The puppy will be introduced to having scissors around the face, having to hold still while the pads on their feet are trimmed and get used to the sound of the clippers and other equipment as well as the noise around them. The process takes about 60-90 minutes including waiting times but pup may be with us for a few hours as we like to go at a slow pace to keep everything calm.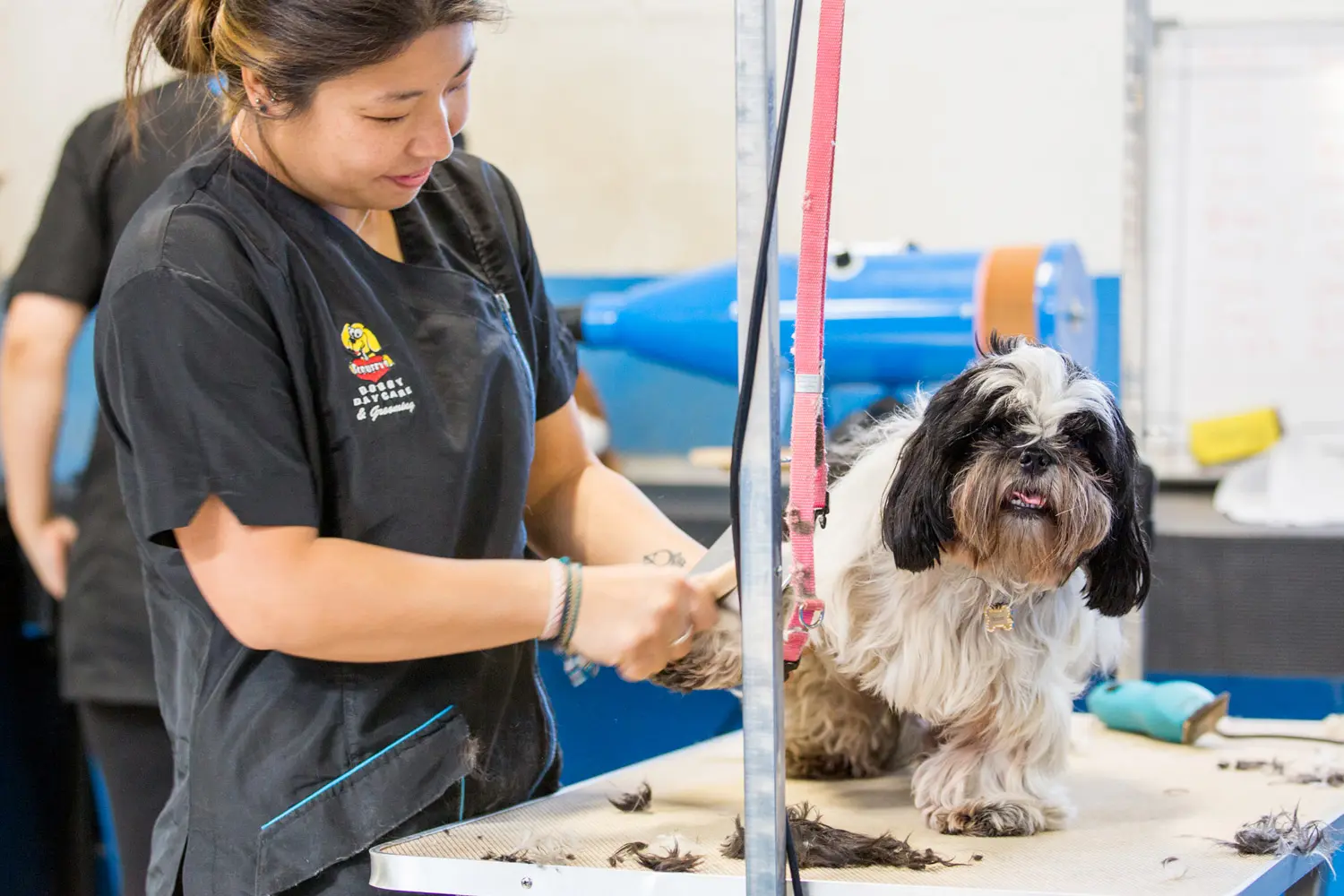 Depending on how the puppy reacts to this first grooming session we may recommend doing a wash and tidy one more time before the full clip. The more comfortable the puppy becomes with being handled by the groomer as well as being on a table and in the bath, the more confident and relaxed the puppy will become as they grow up. Remember your long-haired pup will be getting this type of service either from you or at a grooming salon for the rest of their lives. We want them to enjoy it, look forward to their regular visit to the groomer and go home happy.